Family Dog is proud to host Jerry and Lois Photography for three full days of holiday portraits this year — plus a half day on Monday that we just added due to popular demand! Please read the information contained below.
Scroll to the bottom of this page for links to register for your appointment.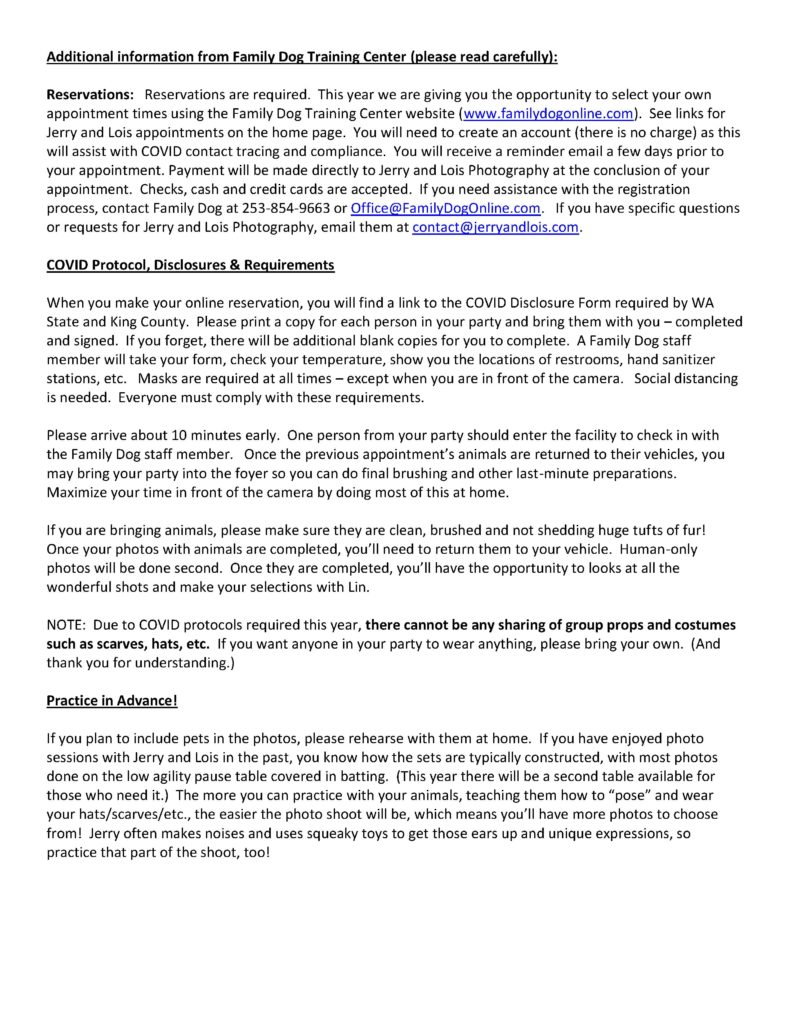 As of October 28, Friday and Sunday are full. There is one appointment available on Saturday. Monday has openings.
Register for an appointment on Friday, November 27, 2020
Register for an appointment on Saturday, November 28, 2020
Register for an appointment on Sunday, November 29, 2020
Register for an appointment on Monday, November 30, 2020